The Russian Store is a premier purveyor of antique Russian Orthodox icons, Catholic reliquaries with relics, and other Christian religious artifacts. We present a carefully curated selection of genuine antique objects that were sourced by us from the most reputable sources - life-long collections, auction houses, and a worldwide network of antique dealers. In addition to selling objects, we are always interested in purchasing both single items and entire collections. If you have an object in our area of specialty which you would like to sell, please do not hesitate to contact us for a complimentary no-obligation evaluation and appraisal.
Sometimes, we are asked if it should be considered morally wrong to sell objects that are meant for devotion and religious contemplation. As much as we appreciate the concern, in our opinion, it is of the foremost importance to assure the survival of the widest variety of significant Christian artifacts, which is only possible if they are carefully preserved by many diverse groups - the Church, public and private places of worship, museums as well as private individuals. After all, it was the individuals who, sometimes in spite of the danger to their own liberty, preserved the vast majority of historic Orthodox icons from imminent destruction during the anti-religious era of the USSR when even the Church was powerless to protect them. By facilitating the passing of devotional objects from one generation to another, we are attempting to rescue, preserve, and protect artifacts of Christianity from potential harm, abuse, and desecration.

Since 1994 we placed fine artifacts of Christian veneration with thousands of customers in the USA and around the world.
We would like to thank you for visiting our site and welcome the opportunity to show you the fine icons, reliquaries with relics, and religious artifacts we currently have available. If, for some reason, you cannot find a particular type of object you might be looking for, contact us to let us know and we will attempt to locate it for you through our extensive network.
---
The Russian Store is a proud supporter of the following religious, non-profit, and charitable institutions:
The Synod of the Russian Orthodox Church Outside of Russia

Museum of Russian Icons in Clinton, MA

Russian History Museum in Jordanville, NY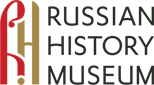 "The Sun" Charitable organization to assist needy children in St. Petersburg, Russia.

---
---