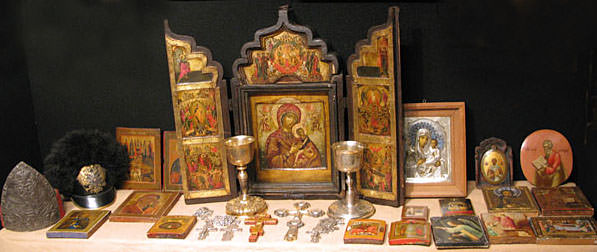 Sell us your antique icons, Catholic reliquaries with relics or other religious artifacts
If you would like sell or have appraised Russian or Greek Orthodox icons, Catholic reliquaries or other religious or Russian Imperial artifacts - you came to the right place.
Please note that we are always actively looking to purchase interesting genuine items in good condition.
We can assist you in a variety of ways:
1) We can purchase your icon(s) or religious items at its wholesale value, if you wish to sell.
2) We can furnish a formal written insurance appraisal and authentication for a fee.
3) We can give you a verbal retail and wholesale valuation at no charge.
4) And finally, you can select additional items for your collection from our inventory of over 500 pieces.
We will gladly consider single items or entire collections as well as high-quality objects in other areas of Russian art and antiques. Contact us directly for a free, no obligation evaluation.

---
We are looking to purchase genuine thecae with relics pertaining to the Passion of Jesus Christ, the Holy Family, and of Catholic Saints.
Respectfully handled, fair prices paid.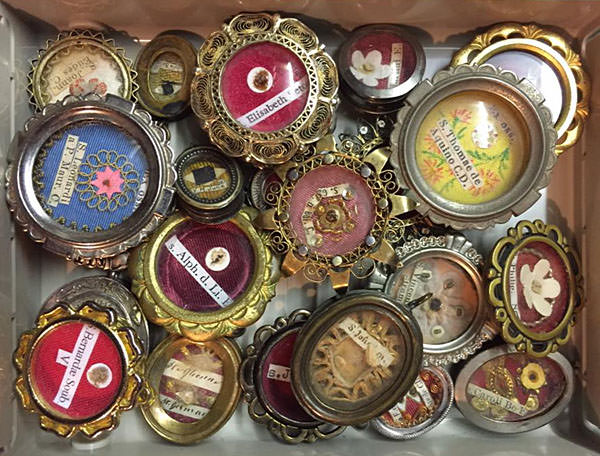 ---
Please note that due to existing antiques export laws we do not purchase items from Greece, The Balkans, and countries of the former Soviet Union (with an exception of the Baltic countries).

Обратите внимание: В связи с существующим законодательством о вывозе культурных ценностей, мы не покупаем предметы из Греции, Балканских стран, России и стран СНГ.