We are the largest purveyor of antique Orthodox icons outside of Russia.
We are the largest source of antique reliquaries. Respectfully handled, guaranteed genuine.
We have an unmatched expertise in antique Orthodox icons and religious artifacts
We present a diverse selection of antique reliquaries and liturgical implements
We offer a wide variety of Russian antique cast brass and travel icons and crosses
Our store has a vast inventory of antique Orthodox icons in all price categories
We serviced a large number of diverse customers from around the World.
The Russian Store is your trusted source for genuine antique Russian Icons and Catholic Relics. We sell, buy, appraise, advise, restore & trade. Over 1000 unique items listed in our online store
Since 1994 we offer for sale a carefully chosen selection of Antique Russian Orthodox Icons, Catholic Reliquaries, and other Christian Religious artifacts.
All of our items are unconditionally guaranteed to be authentic antique objects. We offer a 30-day right of return on all items, so you have an opportunity to personally examine your purchase before you make a final commitment. In addition to truly magnificent museum-quality icons and first-class authenticated relics, we also feature a variety of good quality reasonably priced pieces.
Because we actively sell items in our inventory, it is advisable to reserve an icon or reliquary of interest found on this web site even if you plan to purchase it only after some period of consideration.
If you are looking to buy a special Russian Orthodox icon or a particular Catholic relic of a Saint not shown here, we may be able to locate it through our network of antique dealers, auctions and collectors around the world. Please contact us and we will be happy to assist you in finding the religious artifact you are looking for.
DO YOU WANT TO SELL YOUR CATHOLIC RELICS OR RUSSIAN ICONS?
We are always looking to buy antique Catholic relics and reliquaries, Russian icons, and other antique objects of Christian veneration. Single items or entire collections. Contact us for no-cost and no-obligation evaluation.
Subscribe to receive a periodic e-Newsletter from us with updates on new arrivals, our antique show appearances, exclusive offers, and fascinating stories on relevant subjects. It is free and you can unsubscribe at any time. We do not sell, trade, or rent your personal information to others, please see our privacy policy for more information.

Unconditional Lifetime Guarantee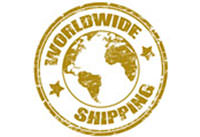 Worldwide Shiping
We ship worldwide from the U.S.A.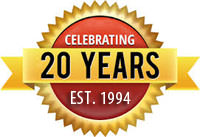 Established in 1994